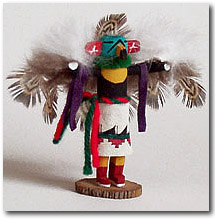 Billy the Kid Gift Shop: Listed on the National Historic Register, it was the former capitol of Arizona and New Mexico. Later it was the courthouse in which Billy the Kid was sentenced to hang. Now it is filled with souvenirs and Indian Arts and crafts. It also houses a unique coffee shop, Wild West Express-O, featuring fresh roasted coffee beans as well as hot and cold drinks of all kinds. ATM inside. Open Daily 10:00-5:00; Sunday 12:00-5:00.
www.mesilla.com. (575) 523-5562.
Crystal Star Gifts: Glass Art Gifts, Jewelry from around the world, Gemstone Candles, chimes, hand-painted Cloisonné vases and suncatchers. Also, fountains, "Magic Mysters" that mist, change light colors and sound wonderful! Open Tues.-Sat. 11p.m. to 7p.m. or 8p.m. Open special holidays also.
(575)541-9541. www.mesillashops.netfirms.com
Galeri Azul: Enter through a courtyard on the plaza and experience an eclectic mix of local and exotic folk art. We specialize in Dia de Los Muertos, Santos, jewelry, masks, home décor and body products. Located at 2337 Calle de Guadalupe. Open Mon-Sat. 10:00-5:30; Sun. 11:30-5:30. (575)523-8783
La Posta Chile Shop: "A Hot Hot Little Spot"! Located in Historic La Posta Restaurant. One of the largest selections of salsas, hot sauces, and New Mexico chile products & accessories in the Southwest. "Everything with chile in it or on it". Hours: 11:00-9:00 Mon.-Thurs. & Sun.; 11:00-9:30 Fri.& Sat.
www.laposta-de-mesilla.com. (575)524-3524.
Las Cosas Kitchen Shop: Gourmet Kitchen Store. Select from thousands of kitchen items and enjoy our great prices. Check out our cooking classes on our website. 1740 Calle de Mercado, (575) 541-9735, wwwlascosascooking.com
La Zia: Located at 2340 Calle de Principal (575)523-2213
LuLu's: Where you can find an eclectic mix of jewelry, home accessories and gifts for the person who has everything. Open 7 days a week 10:00-6:00. (575)525-3355.
Nambe: Nambe combines design, quality and function to create beautiful pieces for a modern lifestyle, from metal vases and crystal stemware, to porcelain dinnerware, decorative lighting and jewelry. Nambe Design Your Life. On the Plaza Mon.-Sat. 9:00-5:00; Sun. 11:00-4:00. (575)527-4623.
Old Mesilla Valley Chile Company: The "Hottest Little Shop in Mesilla". Come in and relax and enjoy the flavor of New Mexico. Authentic local recipes of unique salsas and sauces yours for the tasting. Unusual and one-of-a-kind jewelry designs & gifts. Located at 2329 Calle de Guadalupe. Open Mon.-Tues. 10:00-6:00; Wed.-Sun. 11:00-5:00. (575)527-5565
Scentchips: Indulge your senses in this unique store that allows you to create your own fragrance. Whether you melt the chips in a burner or use them in a potpourri, you will be amazed! Located at: 2456 Calle de Guadalupe, just off the Plaza behind La Posta. Open daily 12-5, except Tuesdays. (575) 526-1976.
The Silversmith, Inc., El Platero: Your one stop for all your Southwest gifts. Choose from a wide selection of Navajo, Hopi, and Zuni jewelry, Kachinas and much more. Try a free sample of our world famous Old Town Fudge. Our hand dipped ice cream is always a flavor. Located at 2350 Calle de Principal. Open Daily 10:00-5:00. (575)523-5561. www.mesilla.com
Solamente de Mesilla: On the corner of Don Felix Plaza you will find the largest selection of pottery in Southern New Mexico. We are the home of the famous "Raspberry Chipotle Sauce". Pickled garlic, Salsa's, chile products, spiced jams. Unique hand made gift items. Indian folk art, and metal sculptures. Mon.-Sat. 10:00-6:00; Sun. 12:30-5:00.
www.solamentedemesilla.com. (575)647-4767.
Stahmann's; One of only two retail stores for the world's largest family owned pecan orchard. Free samples of handmade mouth-watering chocolate and pecan confections. Open daily 10:00-7:30.
www.stahmanns.com. (575)528-6840.
Thunderbird de la Mesilla: The oldest brick building in NM, built in 1863. Indian and Southwest jewelry, pottery, kachinas & storytellers. Unusual gifts, religious items, pewter, tiles, candles, rugs, stoneware and ladies clothing. 10:00-5:30 Seven days a week. (575)524-1823.